PREPARE FOR YOUR THEORY TEST
BOOK YOUR THEORY OR PRACTICAL DRIVING TEST USE DRIVING STANDARDS AGENCY LINK BELOW FROM 17/10/2012 PLEASE USE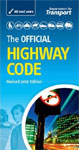 Pass Plus scheme for Car Drivers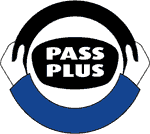 The Driving Standards Agency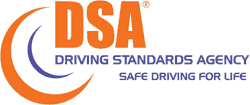 Safe driving for life*
Our mission is to promote road safety by influencing driver and
rider behaviour.
We will do this through setting the standards for
pre-driver education, driver trainers, educating drivers, supervising
trainers and carrying out theory and practical driving/riding tests.
In 2010-11 the following services will contribute to achieving
our mission by sustaining and improving driving and riding
standards.
practical and theory test - delivery of tests, and introducing
an element of independent driving into the practical test
driver Certificate of Professional Competence for lorry drivers
and bus drivers
education - create a culture of continued and lifelong learning
for riders, drivers and those who train them
quality Assurance of all testing activity and monitoring of driver
and rider training
*Safe driving for life is a trademark of the United Kingdom Driving Standards Agency
URL:
http://www.dft.gov.uk/dsa/
Driving Instructors Association - DIA Professional DIA Professional Are you a driving instructor? Membership of the Driving Instructors Association provides you with representation with DSA, DVA and in Parliament, together with the peace of mind of knowing that you have the security and the backing of the UK's largest association for professional driving instructors.Join our 'club' and benefit from a wide range of exclusive services including reduced fees for your CPD courses. Are you looking for a driving instructor? Learning to drive is an exciting experience but it can also be stressful, that is why it is essential that you use our 'Find a driving instructor' facility to ensure that your lessons provide you with value for money and that you learn with a DIA professional. Only a fully qualified driving instructor will be able to guide you every step of the way towards your driving test. URL: http://www.driving.org/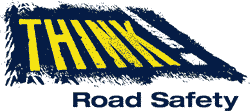 The facts
Passing the driving test opens up a whole new world of freedom and independence.
But new drivers should remember that they are 'on probation' for the first 2 years. If they get 6 penalty points in this time, they lose their licence and can only get it back if they pass a re-test.
Statistics show that drivers are most at risk of having an accident in the first 2 years or so after they pass their test. One in five newly qualified drivers has a crash of some description within a year.
URL:
http://www.dft.gov.uk/think/

Driver and Vehicle Licensing Agency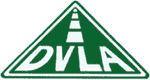 URL:
http://www.dft.gov.uk/dvla/